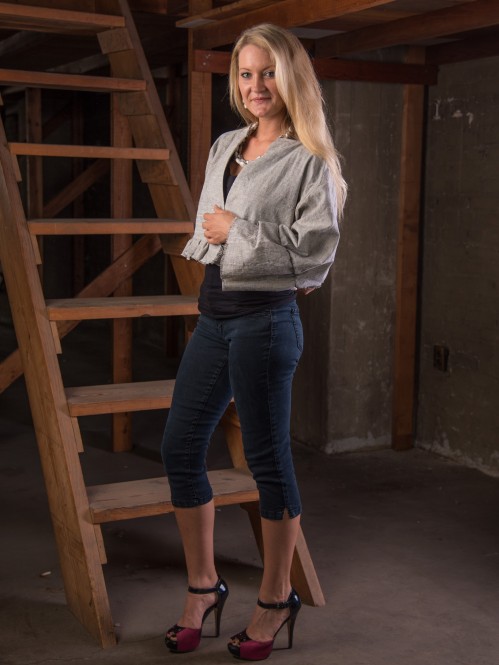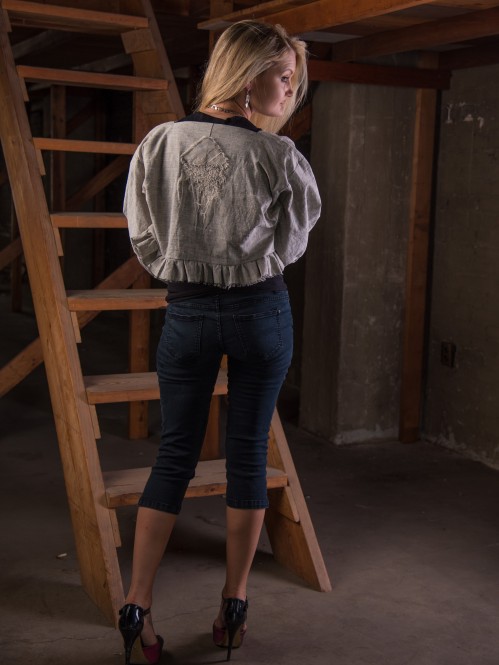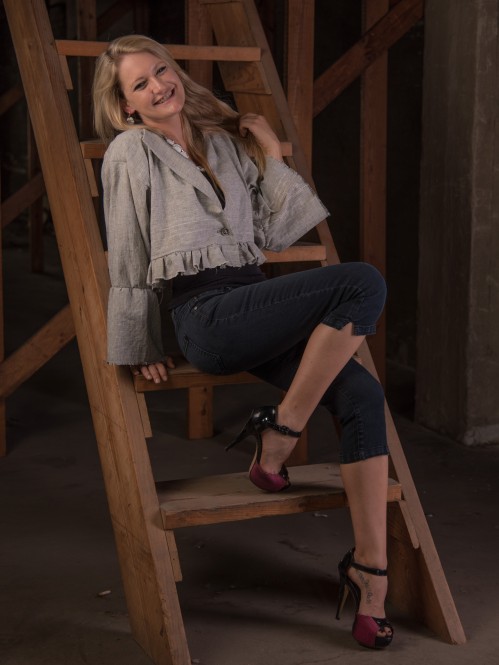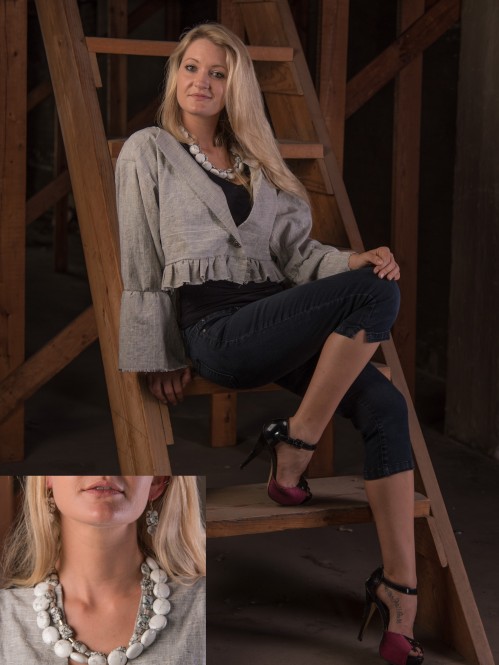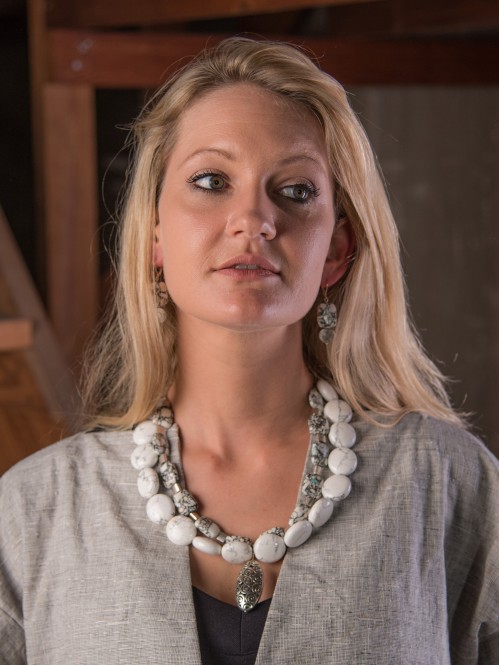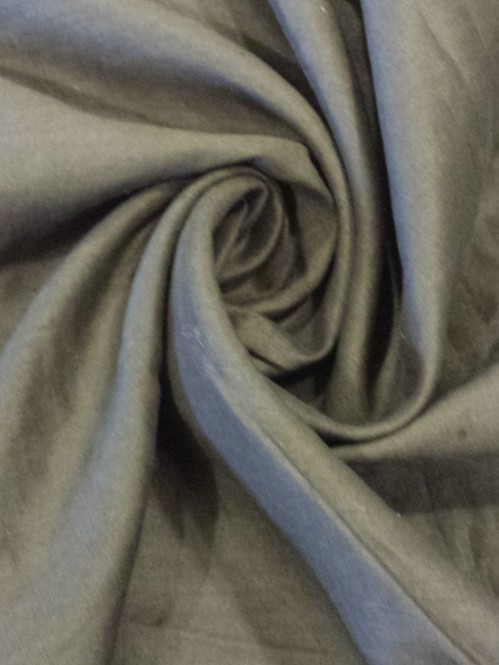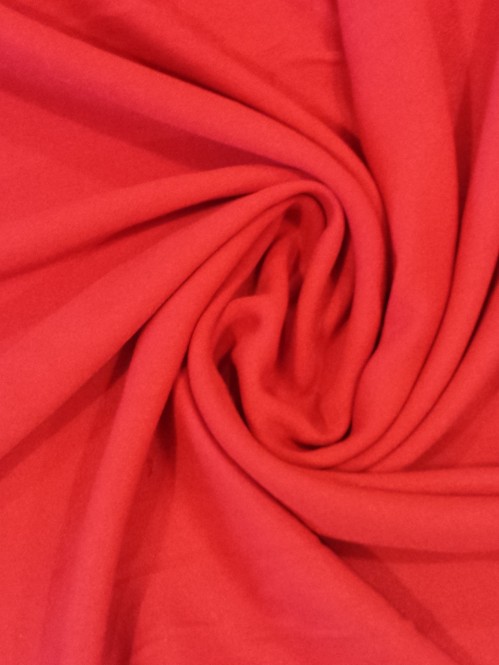 Zero Waste Cropped Linen Jacket.
Made with a minimal waste process.                                                                                                                 Further description below.                                                                                                                                     Can also be made in Black or Red Linen
Pictured fits size small/medium
Out of stock
Description
Seller
Additional Information
Reviews (0)
Product Description
This Linen Jacket is part of a series of garments by Lillian that focus on minimal waste of fabrics in an effort to lightening the burden in landfills.  The garments are cut in squares, rectangles and shapes that can butt up against each other, thus, no waste!  HOWEVER, these garments are not boxy!  Shape is built in with pleats, tucks, darts and gathers.  Most edges are left raw to ravel creating a fun, casual look.  This cropped jacket has a stitched embellishment detail on the back that adds to the special difference in this garment!
This jacket has drop shoulders, measures 16″ from back of neck to (un)finished edge and will easily fit a small to medium size.  If you desire a different size made for you in Red or Black Linen (it really is black in spite of the picture!) I can be contacted thru "Additional Information".  I'll need some measurements; Bust, Waist, Arm Length and from Back of neck to just below the Waist.
Beware!  Lillian loves unusual looks so don't expect buttons to match!  They will compliment each other beautifully.
Complete the jacket's look with this hand made jewelry.  See "Double Strand Necklace & Earring Set"
Feel free to contact me with any questions!
By Design
About By Design Lillian's love of creating with fabric began when she took her first sewing class at the age of 14. Since that time she has honored the craft and sharpened her skills through education, practice, classes from experts, and internships.  Now, her focus is developing new lines of clothing at her studio/store front under under the "Lillian by Design" label.   She also designs and creates Demi-Couture clothing for individual clients. When designing wearable art, Lillian's goal is to make each piece unique, specifically fitted to the individual. Lillian's shop in Alton, Illinois is an inviting corner of the world where she works, explores ideas, offers internships, sells a wide range of beautiful fashion fabrics, teaches and, of course, sells her clothing creations. Hours Tues - Fri 10:00 am - 6:00 pm • Sat 10:00 am - 2:00 pm 136 Front Street • Alton, Illinois 62002 • 618.433.1400                                                                        www.Lillianbydesign.com
Additional Information
| | |
| --- | --- |
| Shipping Weight | 2 lbs |
| Shipping Dimensions | 10 x 5 x 2 in |